Over Islam (+ other Religions): Table of Contents
The Big Difference: Jesus is God?
Note: God loves all His children (of all beliefs), although the religion who has given the proofs of authenticity and legitimity is the Traditional Roman Catholicism.
Islam is based on a book, the Koran, which is solid, coherent, logical and contains no contradictions. It is said it was revealed by God, through the archangel Gabriel.
The Bible, in opposition, although infallible in terms of doctrine, contains little contradictions, due to distraction or imprecision (of the authors or the scribes), in some details. These details are not relevant for the Christian faith, but put the Bible as a book less solid, coherent and logic when compared with the robust Koran. These contradictions derive from the fact that the Bible is a book inspired by God, but not directly written or dictated by God.
There is one major contradiction between the Bible and the Koran:

the Bible says that Jesus is God
the Koran says Jesus is not God, only a prophet among others
Over the Crucifixion of Jesus (Introduction)
About the crucifixion of Jesus:
the Bible says Jesus was crucified
Koran is ambiguous at this point (please refer to Koran 4:157-159). Koran says that the Jews didn't kill Jesus, that Jesus was taken by God. Due to this ambiguity, some Muslims even say that Jesus was not crucified: that somebody else was crucified in His place. As a consequence the sacrifice of Jesus in the cross didn't take place and Jesus has a lot less merit.
Argumentation over this subject below in the sections "Holy Blood of Jesus".
Little Contradictions in the Bible
Because the Bible contains little contradictions, in terms of details, when the big theological subjects appear and there's a clear contradiction between the Bible and the Koran, the Bible has no force to contain the arguments of the Koran.
As a consequence, Christians are in a weak position, in a theological confrontation with Islam. Even worse: Islam is a religion which appeared after Christianity and was specially conceived to 'attack' the Christian arguments. The conversions of Christians to Islam are thus a logical consequence of the theological 'superiority' of Islam.
The Holy Blood of Jesus
In terms of pure theological confrontation between the Bible and the Koran, the Koran is superior. No chance here for the Christians. An extra proof, an extra fact, is required to give credibility to the biblical declarations. This proof exists, in the Chapel of the Holy Blood in Bruges, Belgium: it is the Holy Blood of Jesus (please see also the Holy Blood in Wikipedia).
The photo, appears here below: hover with the mouse to see the Holy Blood with a zoom effect. If you have problems with the zoom, please refresh here the Islam/Holy Blood page.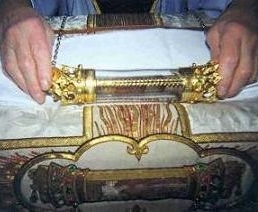 Above: the Holy Blood of Jesus exposed in the chapel of the Holy Blood in Bruges, Flanders, Belgium.
When Jesus was crucified, a Roman Centurion pierced the chest of Jesus: this blood was stored by someone and remained in the Holy Land until the Crusades; it was afterwards taken to Flanders, in Belgium, where it still remains (please refer to the photo). Because it is the blood of an extremely Holy Person, it kept its biological features through the 2000 years time, and can still be seen as blood (indeed, it seems like a portion of bloody flesh): it is a permanent miracle, because normally it should already have decomposed, almost 2000 years ago.
In practice, we can not proof, only based on the Bible, that Jesus was crucified, but we have an extra physical proof of this event, the Holy Blood of Jesus. As consequences:
Jesus was really crucified. The blood of a 'substitute' being crucified would be quickly deteriorated, and wouldn't resist the proof of the time. For instance, there are no traces of the blood of the good thief, neither of the blood of the evil thief, also crucified at that time.


If Jesus was indeed crucified, it was not for nothing. He is thus indeed the Suffering Servant of the prophetical book of Isaiah. He suffered to carry the sins of Mankind, through the Cross. He, who was perfect, accepted this sacrifice to save the Mankind.


Jesus (which was already God and visited Abraham) wins then an extremely Big Merit. He is glorified by God above every being, visible or invisible.


And no, the "Substitute" of Jesus in the Cross could not have Miraculous Incorruptible Body or Blood... there were no miraculous incorruptible bodies/blood at the time of Jesus, behalf Jesus/God Himself... and Jesus ressurected, so His body is in Heaven, only His Blood remained... and at the time of Ancient Egypt, they removed the blood from the corpses/mummies, because it could not naturally resist time... please see also sections Corpse of Muhammad incorruptible? and Examples of Miracles.
We can thus proof the crucifixion and all the biblical theory which derives from the crucifixion. Please note, however, that we are not yet able to proof to the Muslims that Jesus is God. This fact keeps a matter of faith.
The Koran is Logical, Solid but Coherency with Reality is Also Required.
Even if a book like the Koran is solid, logical and without contradictions in the text, this book is not necessarily 100% true.
Solidness + Logical + Coherency in the Text is not synonym for Truth
In opposition, is not because a book like the Bible contains little contradictions, in details not relevant to the True Faith (but relevant enough to make the Catholic/Christian doctrine less logical, coherent and solid), that this book is not true. We have some external elements to proof the truthfulness of the Bible, as the Holy Blood.
The Koran May Be a Mix of Logic, Fiction and Supernatural
If we do a detailed analysis of the Koran, we can conclude that the Koran is a superior book. It was indeed very well conceived.
It is not by hazard that Islam is one of the biggest religions. It contains:
prophecies,
scientific knowledge before time,
no contradictions in the text,
it confirms the Bible in many points,
a strong logic,
it remains unchanged,
it seems to contain Supernatural Knowledge and qualities.
I assume that the Koran is an extraordinary book, which could have been conceived by a supernatural being, as an angel.
But given its permanent contradiction(s) towards the Biblical Catholic Doctrine and the Declarations of the Virgin Mary (and Jesus) during their Numerous Apparitions, I don't believe it was conceived by a good being as the angel Gabriel. Please remember that the Bible advise us that Satan can appear disguised as an angel of light. Satan (or one of his angels) are also very, very intelligent, also know the prophecies and also know science before time.
The Koran can thus be very well conceived, with Supernatural Knowledge, Scientific Knowledge before time, a lot of Truth, but being at the same time, in very specific points, difficult to proof (but easy to believe), a book of fiction. Satan can even negotiate with God to create a sect to proof people. Fiction can also be logical and appear truthful, if we don't check its coherency against reality. The Holy Blood of Jesus unmasks this Logic of the Koran, concerning the Mission of Jesus and its suspect omission of the Crucifixion, ~600 years after the Event.
Bible has Been Corrupted and Koran restored the "Truth"?
Things should be made clear over this subject, because it's subtle!
Yes, it's possible to find serious Bibles, serious translations, loyal to original texts.
serious Bibles are 100% correct in what concerns true Faith
little contradictions DO exist, but are not relevant to True Faith
other contradictions are apparent and are removed with the good interpretation (Catholicism conservative)
Conclusion: in the Koran, the error/fiction doesn't change, since the beginning. We still can find reliable Bibles, good translations, but because True Faith is under attack, a greater attention shall be set to Bibles printed after 1964... some (relative recent) corrupted translations may indeed exist... to cross some Biblical texts recommended... I may use my Bible of ~1905...
Be Careful: Islam is Right in the Question of Inequality of Genders
Please don't forget that, despite Important Doctrinal Error concerning Jesus and God, Islam still contains a lot of Truth and they're even keeping some references to Holy Traditions, asked by the Bible and by Heaven, such as the submission of the women to their husbands (Col 3:18) and use of the veil during prayer (I cor 11). Further details in Women & Veil.
That means that in some points (doctrine) we're right and they're wrong, but in other points, because of the changes introduced by modern mentalities and evil, they're right and we're now wrong...
The Corpse of Muhammad Incorruptible?
There are Muslim references from the beginning of Islam mentioning that the corpse of Muhammad putrified.
Indeed, we can not see the photo of his incorruptible body. Please note that we have several antimodernist Catholic Saints whose corpses became incorruptible, like those of Saint Bernadette, which proofs the authenticity of the apparitions of Our Blessed Mother Mary in Lourdes, France. More details over our incorruptible holy corpses in section Examples of Miracles. A miraculous incorruptible body of a visionary of mystical apparitions (from Gabriel archangel or from Virgin Mary) gives authenticity of the truthfulness of the related apparitions, which is not the case in Islam, but well the case in several Marian apparitions... with photos! The bones of St Peter, dead almost 2000 Years ago, are in Rome, visible for tourists, and the first miraculous incorruptible Saint, Saint Cecile, dates form 177 AD... yes, many years after the time of Jesus, but long time before the time of Muhammad... the same for the Protestants...
The Arab Empire: War Really Required for Spreading Islam?
After the unification of Arabia at the time of Muhammad, they went further and began to spread Islam, through... holy war... To Spread a religion we do not need to do war. Byzantium was not threatening Arabia and Catholic Christians were not idolatrous. The Islamic holy war proceeded further north up to the Caucasus region and further West up to Spain and was only stopped in the heart of France... Just compare with the Christian expansion in the first centuries in the Roman Empire... through Christian martyrdom or peacefully... and Christianity became more and more important and became the official religion of the Roman Empire... The Arabs had no need to kill (or to take the land of the others) to spread Islam. They could have expanded Islam peacefully.
Islam vs Christianity: Islam and the Bible
Islam appeared after Christianity and, as such, was conceived to attack Christianity. Many contradictions of the Bible are however apparent/misinterpretations or small errors of copists (specially in the Old Testament), not relevant to the doctrine. Watch out, however, for the modern versions and translations of the Bible. It is preferred a Bible before 1966, said Our Lady and Jesus in New York. Otherwise, check with the Bible of Jerusalem online and the Bible of the Vatican online, comparing always both versions. This section intends to show some prophecies concerning Islam in the Bible, but also to unmask some of the most important arguments of Islam concerning the Bible. It is not exhaustive. It is recommended to have a detailed Bible and to ask advice to a traditionalist/ Opus Dei priest when required, in case of theological confrontation with non Catholics, because, they're generally very well prepared, even when their doctrine contains errors.
Arabs/Ismael Should Become a Great Nation
Abraham had two sons: Isaac and Ismael. Ismael would become the Ancestor of the Arabs, while Isaac, more specificly, his son Jacob, would become the Ancestor of Israel. You can read the story of Ismael in Genesis 16 and 21. In Gen 21:13 we learn that God promised to make from Ismael, the son of the slave woman (Agar), also a great nation.
Gen 21:12 "But God said to Abraham: "Do not be distressed about the boy or about your slave woman. Heed the demands of Sarah, no matter what she is asking of you; for it is through Isaac that descendants shall bear your name.
Gen 21:13 As for the son of the slave woman, I will make a great nation of him also, since he too is your offspring."
The Arabs had still to wait several centuries after the time of Abraham (year ~2.000 Before Jesus Christ) and the promise was accomplished with... Muhammad! The Arab Empire became the most powerful nation of the world in the centuries that followed the death of Muhammad. But watch out: this promise is only about to make from the Arabs/Ismael a great nation. It says nothing concerning religion.
Muhammad, a Prophet in the Bible?
Muslims claim that Muhammad was implicitly mentioned in the Bible, for instance, in Deut 18:18 or Mat 16:14. Those references to a future prophet are indeed applied to Jesus and not to Muhammad.
Deut 18:18 I will raise up for them a prophet like you from among their kinsmen, and will put my words into his mouth; he shall tell them all that I command him.
It is required to read the whole chapter 18 of the book Deuteronomy, namely Deut 18:1-2, to get the context, but afterwards we understand clearly that the brothers/kinsmen are the brother tribe of Levi, thus Jewish and not from Ismael (the Arabs and Muhammad descend mainly from Ismael). The prophet mentioned shall thus be Jesus.
Deut 18:1 The whole priestly tribe of Levi shall have no share in the heritage with Israel; they shall live on the oblations of the LORD and the portions due to him.
Deut 18:2 Levi shall have no heritage among his brothers; the LORD himself is his heritage, as he has told him.
Concerning Mat 16:14, let us put it in the correct context:
Mat 16:13 When Jesus went into the region of Caesarea Philippi He asked his disciples, "Who do people say that the Son of Man is?"
Mat 16:14 They replied, "Some say John the Baptist, 10 others Elijah, still others Jeremiah or one of the prophets."
Mat 16:15 He said to them, "But who do you say that I am?"
Mat 16:16 Simon Peter said in reply, "You are the Messiah, the Son of the living God."
Jesus is indeed the Messiah, but also one of the prophets. Did He not prophesied several times? The prophet shall thus be Jesus and not Muhammad.
Rev 12: A Queen with the Moon under Her Feet
Rev 12:1 A great sign appeared in the sky, a woman clothed with the sun, with the moon under her feet, and on her head a crown of twelve stars.
This Woman is known: is the Virgin Mary and also, the true Church on Earth, which remains the Catholic Church (Vatican), up to the present day...
She has a Crown of 12 Stars and is Brilliant like the Sun, like the present empire of the European Union (flag with 12 stars), which has the Crescent Moon under his feet... the Moon Crescent is the symbol of Islam, like the Cross is the symbol of Christianity... if this interpretation is correct, there's more an evidence that the Bible knew in advance that an Islamic Aryanist heretic civilization would appear...
Even if the EU extends further East up to Russia, Islam still remains under the feet of Europe... indeed, presently the whole southern border of Europe is almost 100% Muslim (in Africa and Asia)... Prepared God in advance this geographical presence of Islam in the southern border of Europe for the end time period? According to messages from Heaven, this Moon is indeed Islam, under the Foot of the (True) Church! Maybe that's why Christian Turkey had to become Muslim before the end times etc.
The problem: The Woman is not really the EU, but the True Church!
The Woman is Clearly the Virgin Mary and the True Church, not really the EU, even if some matches are possible. Thus, I think that that means that religion's geography is correct in what concerns Europe and North Africa, but Islam may retreat further South in Asia, down to latitude 36°... (prophecy interpretation problems...). (?)
Muhammad, the Last Prophet?
Muslims claim that Muhammad was the last prophet and closed the cycle of the prophets. At first glance, it "seems" to be true. But:
St Malachy, a Christian Saint of the Middle Ages, prophesied the prophecy of the popes in 1143, thus, long after Muhammad! Another Saint of the XIX century, Don Bosco, also prophesied...
Jesus and Our Lady appeared several times since then and prophesy(ied) several times. Please refer to the section Links for further details.
Popes were also prophets, e.g., Pius X...
Elias and Enoch shall still come to prophesy against the Antichrist, prophesied Our Lady in la Salette. They shall be the two olive trees/ witnesses/ prophets of the book of Revelation, chapter 11.
the Last Prophet seems rather to be Maria of Divine Mercy, Jesus in The Book of Truth
...
We have, thus, several prophets after Muhammad...
What About the Prophecies of the Koran/Islam?
There are some prophecies in the Koran which seemed to be fulfilled afterwards, e.g., after a first Arab Muslim victory (control of North Africa and most of Middle East), Byzantium would resist back the Arab power (Byzantium kept under control West Anatolia, despite the Arab Muslim power). Indeed, it happened. If Islam is a sect/heresy in Aryan style, how can we explain that?
Because there are some facts/reality which contradicts Islamic logic and confirms Old Catholicism as true Faith, I really think that Islam, is, like Protestantisms, a sect, but containing a lot of truth and a formidable logic (when we don't check it with reality: some proofs are difficult to notice, without extra information...).
Because the Koran contains supernatural information (science before time, prophecies, a mathematical logic), I think that a very intelligent angel, but coming not from God, appeared to Muhammad, in order to take profit of the fact that Ismael (the Arabs) should become one day a great nation, and to profit to create confusion and to fight true faith (Islam comes after Christianity: it was conceived to create confusion and to divide).
But angels coming not from God are NOT able to create new prophecies: what they can do it's the same as I do: to be aware of messages from heaven, study the biblical texts, interpret prophecies and repeat already existing prophecies, coming from God. There's thousands of pages with messages coming from God. Such an angel (appearing to Muhammad) can easily be aware of what is authentic and what it is not... That's what probably happened, I think... most of Islamic logic is similar to christian one, behalf in the role of Jesus/Holy Trinity...
Another possibility it would be, that an angel not from God would ask permission to God to have some prophecies to confuse/give legitimacy to this new religion... I don't think God would accept that... that's why such an angel should use probably already existing True Faith Christian literature...
WW3, Jerusalem, Palestine: Greatest Carnage Of Muslims Ever?
Analysis of prophecy (it doesn't mean 100% accuracy, sorry!):
Apocalypse WW3: ISMAEL x MAGOG/West: USA can't sing Victory because of Big Sin also, but probably WW3 dictates the End of Islam as great religion... The End of World begins...
Islam was poor as example as great religion, despite many truths, frequent intimidation against true faith believers etc. WW3 Jerusalem Palestine serves to remove Ismael from the list of great tribes after the Apocalypse. Ismael became a great nation, had power enough and has given its proofs during more than 1000 years: Arabia & Turkey ("ex Eastern Romans framed to Muslim Turkish values") examples were poor...
A SMALL HOLY REST of EX MUSLIMS ISMAEL EXPECTED TO SURVIVE THE GREAT USA CARNAGE... rest of MUSLIMS EXPECTED TO CONVERT MASSIVE TO TRUE FAITH...
SHEBA/(Yemen and/or Palestine?) + DEDAN, in Northwest Arabia (alternative: ancient peoples which moved afterwards?) + PERSIA, YES PERSIA=IRAN IS MENTIONED! + CUSH (Africa maybe Maures also) + Israel EXPECTED AS GREAT TRIBES AFTER Apocalypse, BUT NO mention FOR ISMAEL(=Muslim Arabia) nor (KITTIM=Cyprus + Rome, Roman Empire) ANYMORE AS GREAT TRIBES/LEADERS afterwards, please cross check Ez 38 + 39 + www.tldm.org NY prophecies + Dan prophecies (king North x king South) etc
USA Nordics & Russia Poland Slavs Magog Togarmah Gomer Still Expected To Remain Great Tribes After Apoc... City of Rome expected to survive or to be rebuilt afterwards... example is/was better...
But China + (Not converted=not Catholic) Russia expected to cause the Greatest Humiliation to the USA ever also, afterwards! Some examples in the West in times of Apoc are poor... expected that the Great USA Eagle won't rise again as before anymore! They were proofed also and some examples were poor also! Germanics nr 1 never again, as before! The time is now... let us try to prolong it... better examples, rosaries, true faith good practices, prayers, behaviors, examples help... unfortunately tendency goes in other direction... let us try to delay it! Rosaries welcome...
Islam As Great Religion Possibly Disappears After The Clash With Usa... Rest Holy Of Muslims Should Become Free Of Islamic Chains Intimidations & Convert Massively To True Faith. But Danger Remains: Persecutions Tribulations Of The End For Less Prepared True faith Believers (Jewish + Catholic conservatives)
Islam Sect Should Still Survive For A Small Period, But Become Relatively Small As Now Lutheran Or Anglican Protestant Heresies... All Those Sects Shall Be Integrated Then In The False Religion Shining With Good Temporary Fruits New Age Schismatic Which Shall Triumph In Rome In The Apocalyptic Period...
China Has A Small Period To Show Its Value As Nr 1 Or Similar... Example Seems Quite Poor & shall not take leadership anymore, I think (China is not mentioned in Ez 38 39, I think...) a small holy rest shall survive I think & be integrated in other nations or something similar...
What follows(expected))? After The End Of This World, Similar To Sodom Gomorrah Or Great Flood Destruction...
Time for Israel Jerusalem nr 1 Superpower, with leadership of Jesus, Mary and their team! There's a possibility President Trump, even Mr Putin be there... who knows? They seem genetically descendants of Magog, there are Saints from all nations... from Ismael also...(?)
Maghreb Didn't Want Islam, But it was Not Strong Enough to Resist...
It seems that the region of Maghreb didn't really want the Muslim rule/sect, but they lost the war against Muslims/Arabs. There were wars during some 50 years, but finally they lost. To avoid problems, the easiest was to convert to Islam. It seems it was what happened in Morocco... afterwards, there was even some complicity with Christian kingdoms (e. g. Portugal in Morocco, Norman in Tunisia), but Islam remained relative strong in North Africa, and, in decisive battles, the victory tended to be Muslim in North Africa...
To avoid problems, because of the law of the strongest in this region, the easiest was to remain Muslim... Situation could only maybe change with the French Colonial Period, but it didn't really happen...
God promised to make from Ismael a great nation, the present Arab world... up to Morocco/West Africa, it seems... but nothing was said about giving to Ismael's descendance a new true religion (nothing clearly mentioned in the Bible)...
How Muslim Arab Tolerance of Religions Success Triggered Spanish Inquisition
TOLERANCE OF RELIGIONS WITH PROMOTION OF ISLAMIC SECT WAS A GREAT SUCCESS for Islam IN N. AFRICA AND IN Middle East* (Saladin technique).
After a time, people under Muslim Arab control were fed up of being in disadvantage, intimidations from time to time, or in case of war, they could be considered as traitors... the easiest was to convert to the Islamic sect, convinced or not...
THIS MODEL OF TOLERANCE OF RELIGION WITH TEMPTATION, AFTER THE GREAT SUCCESS IN ISLAMIC LANDS, ARE NOW BEING USED IN plain force in CHRISTIAN WORLD. THE DECADENCE OF TRUE FAITH in West IS EVIDENT AFTER SOME DECADES of temptation (in this case to modernist way of life)...
The model is quite confusing, because true faith Christians may have tolerance of religion, only they are a bit in disadvantage => temptation. Thus, a mass of christian soldiers were used in past in service to Muslim nations in wars Christians x Muslims, e.g. in Spain, crusades in Middle East, in Muslim Arab initial expansion, by the Ottoman Turks in their campaigns, e.g. in the Balkans...
"There's no problem: we may profess freely our faith..."
But in practice, after some years, centuries, from time to time intimidations... Christians were not masters in regions under Muslim authority... Islam was a religion conceived after Christianity and to counter true faith Catholic conservative... indeed the formula had great success, and after some centuries, there was massive Islamization in North Africa, Middle East, even South Spain, to avoid problems or get advantage... these regions were initially majoritarian christian...
The Ottoman Turks, seeing the disaster of Islamic intolerant strategy of their Seljuk predecessors, decided to use the tolerant often victorious Islamic strategy of Saladin during crusades and Muslim Arabs... and indeed they had success also!
The problem? The fruits are rotten for True Faith! It introduces temptation... some resist, but after a time, begins a massive conversion of populations to Islam...
Catholic Kings, after several centuries of Islamic presence in Spain, decide thus to use another strategy, more intolerant, in order to convert Spaniards to true Faith: Inquisition... the formula worked initially, but it had also some weak points... things don't happen so hazardously... sometimes there are good reasons for that...
unfortunately that formula was not perfect neither, but indeed it triggered for a time a massive catholicization of Spain and several other regions... despite some weak points, for a time true faith had several victories... it gave some good fruits, despite weak points and reputation... unfortunately, this model has weak points and probably it doesn't work good anymore...
*- there was maybe other reasons for the great success of Arab expansion, which are not directly connected with Islam, but would unnerve potential opponents: ownership legitimacy!
1. Bible book of Genesis said Ismael Arabs would become a great nation.
2. the Inheritance of Peleg accords to Shem descendance (thus also Arabs) possession of Middle East, Persia, lands of the Middle, lands of the brun and of the yellow**...
Using tolerance of religion + legitimacy argumentation Saladin could unnerve potential land claims of crusaders in Middle East! The same for land claims between Muslim Arabs and Byzantines! Such kind of literature were well known in the past, even if such literature now tends to be forgotten!
**- unfortunately, yellow China does not accept presently to be possession of a true faith Israel. But, if an Antichrist appears, then communist China feels no complex in becoming possession of Israel of an Antichrist, eventually a Jew one... sad, if my analysis is correct...
Considerations over Spain/Al-Andalus: Swedish/Goths, Muslims/Jews, Iberes...
The cause of the invasion seemed to be the troubles between the masters of the time in Iberian Peninsula, the true Faith Visigoths (origin: Sweden, via Tyras, son of Japheth, son of Noah) and the Jews.
The Visigoths, although Catholics at the time, wished to convert somewhat by force the Jews to the true Faith.
Although relatively good intentioned, it reveals also some ignorance and ingenuity towards God plans and the Jewish Faith... It would be preferable that the Jews embrace True Faith, Conservative Catholicism, but the First Alliance of God with the Jews remains valid. This was not completely understood by the Christian world up to the Holocaust drama...
Through Ezekiel 38 and 39, after the first great invasions of the Holy Land by the Foreign Powers, Assyria, Babylon, ..., the Jews probably understood they had in Sheba (Yemen) and in Tarshish, from Greek/Roman family, (permanent) allies... Tarshish departed to South Spain, Atlantic coast after Gibraltar... they were known as the Tartessians, it seems...
Coincidence or not, Jews in diaspora flow successively to Spain/Portugal territories since then... but, despite friendship, the peoples of Spain didn't really embrace true Faith up to the time of Constantine, the Great... mixes of populations between natives of Spain and Jews were thus difficult up to the end of the Roman Empire... Jewish Faith didn't help mixes and peoples of Iberian Peninsula remained long time gentiles...
With conversion to True Faith, Conservative Catholicism, things could change... peoples from Scandinavia became masters of the Iberian Peninsula, but first they embraced Islamic style heresies (Arianism), before to convert to true Faith... The example was not that bad, but they wanted to convert also the Jews to True Faith... but the Jewish Faith is already true, although incomplete, and the Jewish alliance with God remains valid, even with the Jewish complicity in the crucifixion of Jesus...
The natives peoples of Spain didn't have yet enough time to mix with the Jews, and the Jews didn't appreciate the Scandinavian interference...
... in the meanwhile the Arab Empire succeeds to submit the Berbers + Byzantines in North Africa and reach Morocco... at the time they were more tolerant towards the Jews... some complicities between Jews and Muslims appeared... while hostilities remain between Jews and Goths in the Iberian Peninsula...
As result, the Muslims are called to intervene in the Iberian Peninsula, with complicity of the natives and the Jews... that's what I think it happened... if I'm wrong, I'll try to correct accordingly, with God's help... don't take this historical interpretations as infallible ones, please!
The Arab/Berber forces conquer very quickly the whole peninsula, with exception of the Asturias region, where the Visigoths still offer some resistance and try to resist the Muslim power... the true faith Scandinavians loose also their possessions in Hungary and Italy (Ostrogoths/Lomgobards)... Not fantastic!
There could exist some frustration from the descendants of Tyras, which could have contributed to trigger a possibly reactive barbarian Scandinavian Viking movement with some temporary reject of true faith, because "it didn't interest a lot", at the time and in such circumstances... Not fantastic! More complex than it seems...
Although there was complicity from the natives in the Iberian Peninsula with the new Muslim masters, at least in the beginning, further North, the Franks were not really interested in the Muslim heresies, and a stronger resistance appeared! The interests seemed not really to be the same. Thus, this Germanic people originating from the germanic regions around Netherlands, fought back the Arabs and set them back in the Iberian peninsula... but they didn't went seriously and massively further below, neither restored the lands to their Scandinavian cousins... the interests of the Visigoths were not really defended... or, either: the Iberians (+ other natives below the Pyrenees) were not really interested in a quick Reconquista?
In the Meanwhile, with the new masters of the Iberian Peninsula, the Muslim Arabs, there was some tolerance for the 3 Abrahamic religions, but promoting rather the Islamic sect... Andalusians tried to provoke martyrdoms, which worked quite good for the conversion of the Roman Empire previously, but the technique didn't work so good as before... indeed, Islam appeared afterwards and it is a religion which was conceived to fight True Faith, divide and create confusion, using the force, if necessary...
With the Arab tolerance for the 3 religions, and with some similarities with the alliance of Ezekiel 38 and 39, the Jews continued to come to the Iberian Peninsula... In Ezekiel 38 and 39, the Jews had Magog as enemies, and Tarshish, Sheba and Dedan as allies... Sheba and Dedan were located in Arabian peninsula, and Tarshish in Southern Atlantic coast of Spain... the scenario is not really the same, but some similarities are evident... the Iberian (Tubal) however are allies of Magog in the war of Ez 38, but here, they did rather the game of the Jews and Tarshish...
With 8 extra centuries of Arab and Moroccan Muslim presence in the Iberian peninsula, plus the reactive christian "Reconquista" of these European territories, the natives gained a lot of experience with the 3 Abrahamic religions, and there were some more time to mix the populations... in the meanwhile, the Iberian, from Navarre and Castille Christian kingdoms succeed to completely remove the power to the Visigothic descendants, further West... although there was some "power usurpation", the Iberians should have a chance to show what they could do... in the Caucasus, further East, the Iberians remained always relatively weak and had to submit to the great powers of the region... in Spain, the example was not perfect, but indeed interesting... despite some radicalism with Inquisition, they did a good job for the Lord, when they were superpowers...
During this period, there was an Arab/Moroccan/Muslim passion for the lands of Muslim Spain, Al-Andalus... the mosques in the region of Andalusia are magnificent! It happened the opposite of Constantinople, here...
Finished the Reconquista, and with the Inquisitorial methods, Spain, repeated somewhat, what the Goths did 8 centuries before, even maybe with more radicalism... but a lot of Jews (+ Arabs + Berbers) still came into Iberian Peninsula during the Muslim period, and some mix of populations happened... with inquisition forcing things, some decided to remain there and to convert, making easier the mix... with Israel/Jews, but with Ismael/Arabs also! The goal of mixing populations was reached, even if many Jews (+ Muslims) have left the land... the alliance between Tarshish and the Jews is expected to happen at the time of the war of Gog, King of Magog and Prince of Tubal, at the Final war of History, still in the Future, if I'm not wrong ... it doesn't mean such alliance Jews/Tarshish is always valid...
The interests of True Faith Visigoths were not really taken into account... could it be one of the reasons for the germanic Hispanophobia? Please note that the Iberians could NOT easily succeed in America with a strong Visigothic Kingdom of Lion, from Asturias to Gibraltar! The Kingdom of Lion could easily impose the Portuguese/Galician/Leonese language to whole Spain in place of present day Castilian and take for them the ex-Portuguese and Spanish colonies in America... it would be a real LION, I think... but it happened otherwise... the Iberians took control of kingdom of Leon, and another split happened afterwards... little Portugal was born, cutting the way direction South to the kingdom of Lion... the fusion Leon/Castille went further, leading afterwards to the unification of Spain, mainly under control of Castille...
Inquisition was not a "fantastic" method to arrange things... it worked at the time... now it shall not work anymore... the risks of an Hitlerian war are real... such methods don't work anymore... it permitted to avoid the presence of Muslim colonies in America... Jews should not be bothered by techniques of conversion by force, but perfection doesn't exist... it seems Jews were again complices of the Muslims at the time (?), thus, the "technique" was applied to both... not fantastic!
The world being split in two by the pope and grant to the Iberian kingdoms, a significant part of the Germanic peoples protested, even found excuses to become Protestant, and that promoted a further split of both worlds and some more hispanophobia, because there was no tolerance for heresies, Islamic or Protestant, in the Iberian empires, for a long period of time...
The Germanic should have a chance also and show their model... England was more ruse than the Netherlands and permitted freedom of religion. France, although conserving true faith, gave for a time some poor examples with the alliance with the Turks against the (True Faith defenders) Habsburgs, promoting Protestant heresies in present-day Germany lands, punishing Portugal and Spain, at the time of Napoleon... the alternative Anglo-Saxon models, with some freedoms and tolerance, under the influence of Magog, finished to become the most powerful powers of the West...
Considerations Over Constantinople/Istanbul, Byzantium and the Ottoman Empire/Turkey
First Considerations About the Fall of Constantinople
I think the reason of the Fall of Byzantium/Constantinople was Orthodoxy. The context is complex: Byzantium had lost a huge part of its Imperium to the Arabs (Ismael should become a great nation, and did it also at the expense of Byzantium), and afterwards, I think, it triggered some paranoia to the Greeks/Byzantines... they became fed up of the authority of the Vatican/Rome.
The prestige of the Greek/Roman culture was still great, and they were greater than Rome at the time, they didn't really understand why should they submit to Catholic authority. The great defeat against the Muslim Arabs maybe confused them, because, before, with Emperor Justinian, they gave a relative good example for the Catholic/Christian world, fighting heresies, and maybe they shouldn't deserve such a "punishment"... on the other hand, some possible "humiliations" could come from Rome, which could be hard to digest...
At 1054, they finally separated from the Catholic Church, with a pretext, the Filioque, while the doctrines remained mainly the same. This schism was toxic to the Church, because many nations in the East, e.g., Russia, followed Byzantium...
With this schism, they didn't recognized anymore the Catholic authority, and they received... Muslims (Turks)!
Please note that the example of Orthodox Constantinople was, in some way, more "perverse" than other huge non Catholic cities, like Moscow and London afterwards... Why? Because Constantinople in 1054 was the greatest Christian City at the time, and was thus rivaling directly with the Christian Capital, Rome, in religious authority! It was like to say: watch, we're also a great religious authority, and we're even the biggest christian city: we can be superiors to Rome also in religious authority...
But Jesus chose as legitimate religious Christian Authority, the succeeders of Peter, the popes, which settled in Rome/Avignon, but not in Constantinople...
In opposition, London and Moscow, although capitals of great powers, were not in condition to defy the religious authority of the popes/Vatican in the Christian world. Constantinople were in conditions to defy Rome... at the time... but the vulnerabilities of Byzantium after the schisma appeared quickly with the Turk's conquests...
During the Crusades, Byzantium/Constantinople had still a last chance to return to Catholicism and to abandon rivalries... maybe the conquest of Constantinople in 1204 was somewhat preverse and with pillages (perfection doesn't exist), but the truth is, that during the crusade period - 1204 to 1261- the Muslim Turk danger calmed a lot in the region, and the things were improving again for the Christians...
But no, Byzantium didn't abandon his Schismatic Orthodoxy and rivalry with Rome/Vatican, they had allies in several lands in Eastern Europe/Balkans, and they succeed to recover back Constantinople from the crusades in 1271... and they made it Orthodox again... the rivalry with Rome was to maintain, thus...
In 1280, 9 years after the return of Constantinople to Byzantine hands, in Asia Minor, began the great dynasty of the Muslim Ottoman Turks, which became enormous powerful in the region and finished with Byzantium and his dreams of rivalry with the Vatican: Orthodox Constantinople became Muslim Istanbul, the capital of another great power, and, although Orthodoxy remains an important religion in Eastern Europe, the rivalry with the Catholicism and with the authority of the Vatican finished since then...
Maybe I'm wrong, but I think that is the reason... Orthodox Constantinople was a bad example which in some way was in condition to defy the authority of the Vatican and the popes at the time... in opposition, Byzantium, before 1054, seemed to be a good example...
THERE'S HOWEVER A POSSIBILITY THE ROMAN LATIN AND GREEK BYZANTINE JEWISH HERITAGE REMAIN SHINING (FOREVER) IN THE WORLD:
post apocalypse EMPIRE: ISRAEL
ETERNAL CAPITAL: JERUSALEM
post apocalypse UNIVERSAL LANGUAGES, THE ROMAN LANGUAGES: LATIN (for the church, eventually also for the world (?)) AND GREEK BYZANTINE (for the world)... to be confirmed...
If this is really the will of God, the previous David and Justinian, Israeli and Roman glory would be restored (in the correct way, I mean!), after the Apocalypse... (?) Because God is also the Alpha and the Omega... still to be verified...
Note1: No, I'm not going to begin study Greek Byzantine... yet... maybe in the future (?)
Note2: Constantinople was a poor example after 1054 and it is now Turkish Istanbul. Normally, it shall remain like that... I mean, it should be nice if they convert to true faith, but the present Turkish borders should be respected...
The Golden Horn, the Crescent Moon, Constantinople and Orthodoxy
Although not immediately related with Islam, this section helps to better understand the causes of the Fall of the Byzantine Empire/Constantinople and the present Apocalyptic Danger coming From Not Converted Orthodox or Communist Russia. It is thus further detailed at Chapter "Apocalyptic Danger From Russia", section " the Origins of the Problem: the Golden Horn, Byzantium and Orthodoxy"
Why did Russia fall into Tartar Muslim occupation?
I think it was a consequence of the schism of 1054. Almost immediately afterwards the schism, Russia and Byzantium were invaded by Turks: the Cumans in the regions of present Russia/Ukraine and Byzantium lost an important part of Asia Minor to the Seljuks (Muslim Turks).
Although the first invaders of European Kievan Rus Territory were not yet Muslims, these invasions had as consequence that RUSSIA WAS NOT ABLE TO PROTECT Byzantium/ORTHODOXY ANYMORE AND THIS FOR SEVERAL CENTURIES.
The territories above the Black Sea and present Ukraine territory became under influence of Muslim and Catholic powers for several centuries, before being again under influence the great Orthodox Russian Empire + communist USSR. Some historical maps show clearly this reality, even if my interpretation eventually could be wrong:
Kievan Rus and the rest of True Faith Catholic Europe were together at ~1000 AD. Kievan Rus was becoming a great power and Europe could maybe have a brilliant future already in the Middle Ages... but it happened otherwise...
Kievan Rus separated from rest of Orthodox World already in 1100 AD: the non Muslims Turkish Cumans initiated the separation from Byzantium + Black Sea
Russia separated from rest of Orthodox World already in 1400 AD: the free relative small Orthodox Russia principaties are far from Black Sea, with CAtholic and Turkish Tartar Muslim domination further South
By 1700 AD Russian Empire was growing in power, but it didn't reach yet the Black sea... after the great schism of 1054, Russia was busy with Turkic peoples (+ Mongols), during at least 600 years, before reaching again the Black Sea...
History shows that Byzantium suffered and was unable to stop Turkish advances; the situation became confuse with the crusades. After a small Catholic period, Constantinople became again Orthodox Byzantine, while the great Ottoman empire was growing in force, up to the total conquest of the region. Russia was not in force position to fully attack Turkey/the Ottomans up to the XVIII century...
From 1055 up to 1700 Russia (+Ukraine) was busy with Cumans, Mongols, Muslim Tartars (Golden Horde + Tartars of Crimea)... a solution was to advance further East to Turkish Central Asia + Siberia in order to have the Turks/Tartars under control in a wide territory and protect their borders and stability... indeed it happened...
The conclusion I take is that such Turkic Mongol and Muslim occupation happened after the great Orthodox schism in order to make NOT possible to (Orthodox schismatic not converted) Russia to free Constantinople from the Muslim Turkish control... because the religious rivalry Constantinople was doing against the legitimate authority, the popes, in Rome, should stop...
Afterwards (Orthodox or communist) Russia became a great empire, but neither Russia neither Moscow or other city/religious autority were/are able to defy the legitimacy/supremacy of the popes as leaders of the christian world... up to the Apocalypse... (Vatican is already under attack since the years 60... some clergy are vulnerable and risk is increasing...)
Watch out: there's no garantee of infallibility in these interpretations of History! If I find errors, I'll try to correct accordingly...
The Golden Horn, the Crescent Moon, Istanbul and the Islam
The crescent Moon was already a symbol for Byzantium/Constantinople city. It was also adopted as symbol for Islam and for Turkey. The Crescent Moon remained, thus, a symbol for Istanbul, ex-Constantinople, after the conquest by the Turks. The Golden Horn symbolism remained and gained maybe other meanings: Islam rivaled with Christianity since the begin and this formidable religion rivalry remains: a golden Horn!
The Crescent Moon, symbolism for Islam and Muslim Turkey (Ottoman Empire), also symbol from Istanbul may have also these meanings:
the Islamic sect contains a lot of truth: everything which matches with True Faith (old/conservative Catholicism). In this sense, there's still some light/truth which comes from True Faith... like a Crescent Moon which receives its Light from another source, more brilliant, the Sun (True Faith, God and its legitimate authority, still the Vatican/Rome)
But the Crescent Moon above the Mosques, can be seen as the union of two horns/infidelities to God:
infidelity to the Divine Nature of Jesus Christ and to Holy Trinity
infidelity to the doctrine of Crucifixion of Jesus
As consequence, Muslims reject True Faith and Legitimate Authority, still the Vatican/the pope, and refuse the food for the souls, the Holy Sacraments...
...and the evil forces had some success with their strategy... divide, educate in their own way, intimidate and confuse to conquer!
Orthodox became separatists/schismatic since 1054...
... and Islam with ~2 billion believers rivals with True Faith with a well conceived and logical alternative(sect)... Thus, another Golden Horn/Rivalry...
... and because there's strong intimidation + a formidable theoretical logic inside Islam, conversions are possible, but quite difficult...
The Moon Lies: Islam and the Decrescent World Power
Islam and the (de)crescent the successive decadence of Muslim power reflects the Muslim Traditional Symbol of Crescent Moon. Indeed the Moon lies: Islam spreads but becomes successively weaker than before...
Islam begins with the powerful Arab Empire. It was the power nr 1 of the world during centuries...
Afterwards, it appeared several Muslim Empires still very powerful... e.g. the muslim (Turks) Tartars received the Mongol empire...
Afterwards, the Turkish Ottoman Empire was still very powerful, but it was not nr1 anymore, like the preceding Arab Muslim empire before... indeed the nr 1 of that time was Spain/Habsburghs, even with some defeats, e.g., in North Africa...
Presently, Islam still spreads and it can still do a lot of damage, but Muslim powers are not as powerful as before...
... like traditional Muslim symbol of Crescent Moon means instead the remaining visible moon tends to disappear into a New Moon (completely hidden)... There's thus a descending (not crescent) tendency in Islam and in the Moon (associated symbol), until it disappears completely... (?)
...Time to revert the Moon symbol???
But:
LIKE THE TRADITIONAL MUSLIM CRESCENT MOON LIES, ALSO THE ISLAMIC SECT LIES ALSO! IT GOES IN PARALLEL.
INDEED, IT'S CORRECT LIKE THAT... (please refer to an online encyclopedia over Islamic symbolism and moon phases + sections Islam and Holy Blood: compare literature and physical proofs, coherence with reality, instead of pure logic/literature...)
Why was needed that Muslim Ottomans conquered whole Christian Balkan Region?
I think that historic events are not hazardous and it should be a reason for the fall of the whole Balkanic region to the Turkish power. Although my historical interpretations may be wrong, I think the fall of the whole Balkanic region to Islamic powers was needed to avoid permanent trials, thus, crusades, coming from the Balkans to "free" (orthodox) Constantinople: since the orthodox schism, the Constantinople rivalry, didn't interest anymore... either Constantinople should return back to Catholicism, either it should become something else, but that rivalry should finish... it was the greatest Christian city, with a considerable charm, defying directly Rome's legitimate autority...
But the crusades trial to restore back Catholicism in Constantinople didn't succeed... there were even some crusade's pillages... perfection doesn't exist! Thus, a return of Catholicism to Byzantine Constantinople would be quite difficult... Not being able to keep Orthodoxy as first force, Constantinople should choose between True Faith Catholicism or... Islam! Orthodox Russia should be kept away from Constantinople to avoid military Russian interventions... indeed Russians and Ukrainians were still busy with Muslim Tartars/Turks and were not able to intervene in Istanbul/Constantinople region, up to the ~XVIII century...
The Ottoman empire should have the time (be able to) islamize considerably Constantinople in order to stop that rivalry... Orthodox patriarch in Constantinople should feel they could NOT defy legitimate Rome's authority! Indeed it happened...
But the Turkish empire didn't stop in the Balkanic religious border between Orthodoxy and Catholicism... it went a little bit further north... up to most of Hungary and threatened directly Vienna, already in Austria... I think the reason it was to keep Austria and Hungary "proper": either they should remain Catholic, either they would become... Protestant? Not really, probably they would become... Muslim!
It's really a "pity" that they didn't became heretical protestant: they would become then probably Ottoman's province, and the Turkish empire could advance again, like their predecessors (the Huns) some centuries before up to Scandinavia, to Prussia, to the Netherlands...
... those rosaries saved Austria from the Muslim danger, but it was a lost opportunity to stop all those Protestantisms in the Germanic lands further North: they should choose either between Catholic Spain/Poland or either Muslim Turkey (like Austria/Hungary should choose...)...
... but the Austrians were motivated praying the rosaries, they chose for true faith in place of Lutheranisms, thus, they should not deserve such Muslim heretical occupation...
... unfortunately, the Turks could not easily reach Scandinavia, Prussia and the Netherlands, without going through the Austrian Hungarian Habsburg territories... missed opportunities from history... that's what I think it happened... the Ottoman threat should remain as long as there was Protestant temptation in Austrian/Hungarian regions and the Turks should have the time to islamize Constantinople... to stop those unneeded rivalries...
It's pity also such Muslim advances in Europe, but that Orthodox rivalry was NOT a good thing neither... Orthodoxy should be somewhat weakened in the Balkanic region... unfortunately, it happened, but with some advantage for Islam...
ANYHOW THAT "GERMANIC DREAM" OF ALL GERMANIC PEOPLES UNITED UNDER "PERVERSE HERETICAL PROSTESTANTISMS" WAS OVER: AT LEAST AUSTRIA AND BELGIUM (+ France) REMAINED CATHOLIC... the same for North America: those Anglo-Saxon triumphs over catholic powers permitted to have a % of Catholics there and not only Protestantisms..
P.S. These interpretations are not necessarily infallible! In case I realize interpretation mistakes, I could consider a revision of these sections...
BarbaRossa: the Lost Opportunity to Rechristianize North Africa

Because at the Apocalyptic Times, the Woman (True Church) should have the Moon (Islam) under Her Feet, I think that's one of the reasons why Spain and its allies failed in the XVI century a great opportunity to Rechristianize North Africa... the other reason is that the Arabs/Ismael should become/remain a great nation... by the times of the Apocalypse we should have, thus, probably a combination of both in North Africa (Arab culture + Islamic religion, I think...)

In the XVI century, the Ottoman of Germanic/Viking/Thracian origin, Barbarossa, had important victories and killed the Spanish coalition dream to conquer and convert North Africa to Catholicism...

Under Spanish/Catholic rule, probably it would happen the same as in Portugal/Spain... they not only would become catholics (not really a problem!), but they could probably loose also the Arab Language... there was even some complicity with Spain/Portugal in North Africa, but Islam was still strong, and the motivated Turks took advantage in the region...

...even if Spain/Austria/Belgium/Italy would conquer/convert for a while North Africa, afterwards, the situation should return back to its normal state, in order to match the prophecies of making from Ismael/Arabs a great nation and that Islam(Moon) should be placed southern of the True church, the Woman, at Rome, (until She, the Woman, is expelled from Vatican... also in the apocalyptic period... if my interpretation is correct...). There's some flexibility, but this situation is the most natural... I think...

Unfortunately, there's this strong fusion between Arab culture and Islam in most of the Arab world...



Virgin Mary Crush Islam at Lepanto and Vienna thanks to Rosary Prayers
Nothing really new to add over these (relatively known) facts. Please refer to available literature over these subjects, e.g., at TLDM News: The Rosary Dealt a Crushing Defeat to the Muslims at the Battle of Lepanto...
If you want to defend good/God/the Truth, don't be ingenuous... Protections Against Evil, e.g., daily Rosaries... recommended... otherwise... we become more vulnerable...
Inquisition, Lepanto and Alcacer Quibir: Islam outside America (for some centuries)
The Spanish death penalty system called "Inquisition" triggered persecution and forced conversions against, among others, Muslims and Jews. Although True Faith is Conservative Catholicism, death penalty systems are not the will of God... there are maybe better solutions, I think... God protects also the Jews, maybe there were some confusion, at the time... (or maybe the Catholic kings wished to force the Jews to spread among the nations, and not to remain fixed only in the land of Tarsis, the allies of the Israel of Ez 38... (?))
However, the religious situation in Spain/Portugal was complex at the time. If Muslims were not expelled/converted from Portugal/Spain, most of Latin America would be Muslim probably presently... because Muslim demography is generally higher than that of Christians... maybe they used that "method" also to prevent islamization of Latin America (?)
On the other hand, by 1578, Ottoman Empire was also influencing Morocco. A battle took place in Alcacer Quibir, N Africa, between the Portuguese Moroccan coalition and the Turk Moroccan coalition. The victory was for the Ottoman Moroccan coalition, but all kings died in the Battle. Although the victory was Muslim, the result was not the expected one.
The succeeder of the throne in Morocco became prudent and refused all incorporation in the Turkish Empire. Morocco used diplomacy with the great powers (Spain, Turkey, Great Britain) to guarantee its independence, and created a little empire direction South.
In the meanwhile, the access of the Ottoman empire to the Atlantic was blocked by Morocco. The defeat of Lepanto also somewhat damaged the Turkish maritim power... thus, no Muslims in America for some centuries, behalf some in the Dutch American colonies (e.g., Suriname).
After this battle, Portugal was incorporated in the Spanish Empire for a period of time, giving some extra force to Spain to defend Catholicism/True Faith, e.g., in Europe, compensating, thus, for a time, the loss of the Netherlands. Unfortunately, force was regularly used (wars).
Otranto: Islam (Ottoman Turks) outside Italy (for some centuries)
In the time Ottoman Turks were really strong, they tried also to conquer Italy... an attack happened to the Southern Italian coast, at Otranto. True faith was still strong, and several brave Italians refused to converted to Islam up to... martyrdom!
Result: Italy gained several saints, and the Ottoman Turks were never able to successfully invade/conquer neighbour Italy...
Tartar Golden Horde: Gold from Islam? Or rather Black Pest?
Constantinople had a chance to become again catholic with a crusade occupation up to 1261. But No! The Byzantines retook the city and the religious rivalry with Rome began. The Mongol empire punishments against the intolerant Seljuks was less needed, and the Turks should rise again to finish with orthodox rivalry of schismatic Constantinople. The Ottomans are liberated for Muslim conquest of that region.
Further North, the Mongol empire split, and Russian region should be given to christian succeeders. But no! it is decided to give the mongol inheritance to Tartar Muslim Turkish heirs. An orthodox leader in Russia would only reinforce the orthodox rivalry against Rome of Constantinople, but a catholic leader could try to set the order further North...
it didn't happen and the fruits of the Mongol empire, with Islam up to North pole, the Golden Horde introduce further temptation in Europe, Muslim kings with super beautiful nordic princesses, the Islamic sect reigning in East Europe up to the Arctic ocean...
The Golden horde tartar Muslim empire was also based on tolerance of religion for Christians with temptation advantage for Islamic sect. The Golden Horde! The Gold from Muslim Tartary... some temptation I assume at the time in christian Europe... since Muslim Arab successes, Islam had great victories, also against christian and true faith catholic conservative armies sometimes...
But No! Golden Horde empire message didn't happen 100%!
It was not Gold which came from Islam. It was pest! The Black pest from the XIV century came to Europe via the Muslim Tartaria and spread all over Europe and Asia! 1/3 of population dead... the myth of Gold from Islam from Muslim Tartaria was killed.
It was not God what came from Muslim Tartary and its Golden Horde. It was Pest! The Black Pest!
Explaining the Holy Trinity to Muslims
Although we should not judge others, namely because of their faith/religion, this argumentation may be interesting at the interreligious levels.
Muslims say there's no Trinity: God is One and point.
1. We may answer back that God is Perfect and, as such, He is not Selfish. As such, He shares, He is Love, and as proof of this Love and Generosity and Team Spirit, He is composed of Three Persons. The Unity among these 3 Perfect Persons, (God, The Father, God, The Son, God, The Holy Spirit) is so Great, that They are One: One Group of Three Persons which always agree and share, because They're Perfect: One God, Three Perfect persons... the Holy Trinity... the Perfect God...
2. Knowledge of Computer Science may help to better understand concept of Holy Trinity. Truth is not necessarily very simple to understand. Truth is coherent with reality, easy or complex to understand, that's something else. Those who are comfortable with Object Oriented Programming, namely concepts of inheritance, generalization, particularization, may understand it a bit better.
Jesus is (a particularization of (Trinitarian)) God. God the Father is also (a particularization of (Trinitarian)) God. The Holy Spirit also is (a particularization of (Trinitarian)) God. And the Holy Trinity is (a particularization of) God.
We may make a parallel with concepts easier to understand. German, Swedish English are (particular cases of) Germanic Languages. Germanic Languages are (modern world wide spoken) Languages. I think this parallel helps to understand it, even without knowledge of Object Oriented Concepts and Programming. Following image shows it
This explanation helps as argumentation but not as proof. This concept is hard to proof. The corpses of Saints + historic of 40 years time stabilization are however correlated with Catholicism conservative non naive (good fruits + proof of time + stabilization). More details in related sections e. g. home page www.christianideas.eu
Comparing Christian and Muslim Relics and Holy Places
A Criteria for Discernment of the Truth
It is not evident to recognize the truth, specially when the facts happened a long time ago in the past. A good scientific background and intellectual honesty may obviously help. We must be careful with traps because Satan is very ruse. I use the following criteria:
The truth has not to be logical (to be understandable in a given logical way). Instead, it has to be coherent with reality, otherwise the reasonings are false...

even if they're logical... For instance, it would be logical no outbreak of Ebola in 2014, because such event didn't happen with such an extent in the last 5 years, but it happened... It is better to be careful with logical reasonings: the essential is that the facts match the reality. It is always interesting to discover the true logic behind the facts, but it can be complex and hard to understand...
Beautiful, modern, human, nice, social doctrines are not always the best.

Sometimes it is hard to detect the problems hidden inside such doctrines immediately or in a short period time. I use the formula:

Good trees give good fruits. Because of the ruse of Satan, it is better to wait several years, 5 or more, with concrete facts, before taking conclusions, because a miracle of God or a supernatural act of Satan (witchcraft but with "miraculous" appearances), in the beginning, are not immediately recognizable. It is by the fruits that we can recognize the differences, and that becomes completely evident ONLY after several years... Satan's activity can produce (temporarily) good fruits, but his goal is always final deception...

Jesus and Mary advises us for some possible traps: "prestigious dead ("copies" of holy persons?) "resurect" (under influence of Satan) and begin to tell "tales" (it could be: "modernism now it is OK"); the Antichrist may perform (temporary) "miraculous" healings, looks holy, has "stigmata" and he is champion of peace and solidarity... Real good fruits resist time, I would say... 40, preferably 50 years time or more: the corpses of Padre Pio, St Cecile, the Holy Blood... for further details, please refer to examples mentioned in the sections below and the page "Miracles".
A Doctrine can also be true, but there's also a legitimate authority to defend it, in some cases.

For instance, the popes, are the legitimate successors of Christ and Peter up to today. However, in order to keep that legitimacy and authority, the doctrine/sacraments must reflect the will of God, at least in the essential points and, when possible, in everything. There are limits to changes. Please refer to the Directives from Heaven and to the Last Messages from Jesus for some discernment and precision in this sensible question.
Comparing Christian and Muslim Relics
There are also some Muslim relics, I mean, those who refer to Muhammad. There are some, for instance, the Mantle, the tooth or the Beard of Muhammad. They're sent and remain in Istanbul, after the conquest of some parts of the Muslim world by the Ottomans.
Just compare it with the Holy Blood, the Incorruptible bodies of Anti Modernist Catholic Saints:
the Tooth of Muhammad, the Beard of Muhammad, the Tooth of a Dinosaur, the Hair of an Mummified person, the Bones of St Peter in Rome are Objects. Relics, yes (when concerning prestigious persons), but they're not miracles. They're pieces for museums...
Please note that the corpse of Muhammad is not available for these kind of comparisons, although officially/theorically it is buried inside the Prophet's Mosque in Medina... For further details about the different theories of the corpse of Muhammad, please refer to the link Christians and Muslims discussing Muhammad's Death
Comparing Christian and Muslim Pilgrimage Places
Comparing Catastrophes and Pilgrimages
For Christianity, I'll take into account Bruges, Belgium, and Lourdes, France, because of the important presence of Jesus (His Blood) and Mary, in a miraculous way, in these places, now or in the past. I'll take also the Holy See, Vatican, because of its religious (temporal) authority. These religious important places don't escape completely to punishments, but it worths to make some comparisons.

Because a miraculous and permanent visible blood or corpse of Muhammad are not available, we'll take into account for these comparison the most important Pilgrimage Muslim Cities and those who contain the most important Muslim relics/objects now: Mecca, Medina and Istanbul.

The Holy Blood of Jesus, the Permanent and public Wonder, which remains also in Bruges since the years 1300, seems to give some protection the city of Brugges against evil. We can check it with some tragic events through history, e. g., the Black Plague and the World Wars, comparing Bruges, Lourdes and Rome, with Istanbul, Mecca and Medina, during the periods 1340-1360, 1914-18 and 1939-45.

The region of Bruges suffered less from the Black Plague but the cities of Rome, Avignon, Constantinople and Mecca were not spared. Constantinople was still Christian at the time, but was already schismatic and remained competing against the West(Rome/Avignon) for the leadership of the Christian world, even if the legitimacy remained and still remains with the popes...

The 14th Century was glorious for Bruges, while in most regions, also in the Middle East and Asia, many people were killed through plagues as Bubonic Plague... Curiously, the city of Medina seemed to escape the Black Death at that period...

During the World Wars, the city of Bruges was again spared from tragedies. Please note that the near port of Zeebrugge was damaged, but the city itself was practically untouched. Lourdes and the Vatican City were also spared.

Turkey participated actively in World War 1, and of course, during that period, Istambul, already with some Muslim relics, was not really spared... Medina, where the (hidden) corpse of Muhammad is supposed to lie and the city of Mecca were also not spared.

Still concerning Medina, there were fires there and lightnings in 1481 which destroyed huge parts of the Prophet's mosques of Medina, since the middle ages...

Bruges seems to be normally spared to destruction/catastrophes, since the middle ages, but that didn't avoid the destruction of the Basilica of the Holy Blood during the time of the French Revolution. In such dangerous periods, the Holy Blood is taken into a safer place... Bruges suffered also longs periods of poverty, despite the presence of the Holy Blood...

Lourdes seems to be also normally spared to catastrophes, but sometimes there are floods in Lourdes...

Comparing the typical situation of the Pilgrinages in the Mecca and those in Lourdes , I can conclude that typically there's no special incidents in Lourdes or Bruges, but sometimes there's incidents with hundreds of deaths during the Pilgrimages in the Mecca and Medina.

In 2014 we can compare the situation in Lourdes and in the Mecca: the life in the Santuary of Lourdes now... and the the MERS infections in Mecca in 2014.. .

For sure, these facts don't explain everything, but watching prudently the fruits of each apparition makes no evil... each one may take afterwards his/her conclusions...



Comparing Wonders
Concerning authentic miraculous healings from God (we should however wait at least 5 years because of the supernatural simulations of the Satan), there are several thousands of miraculous healings mentioned and at least 67 officially recognized as miraculous in Lourdes, since the years 1840. Concerning Mecca and Medina, I don't find such recognized miraculous healings... but there's also something in the Mecca, an Angel of Light which Falls there in 2008 , maybe the moon split in two....
Concerning the permanent and public wonders, we have the the incorruptible and visible body of Sainte Bernardette, but we can not see the (normally corruptible and) hidden corpse of Muhammad. Indeed, there is a possibility that the official grave where Muhammad corpse should be to be empty...
What about (Muslim) Immigration?
The Bible is clear over the subject of immigration: "God protects the foreigner" and Jesus in a private message over the subject repeats it: "Come to me the immigrants..."... thus, xenophobia shall have no place in the hearts of serious christians...
Note: this message was somewhere in the French web site apparitions mariales, but I can't find it anymore.
However, an exception may occur, but only in very exceptional circumstances: if a strong Muslim immigrant community, triggers a real civil war, similar to that one of the Islamic State, in Syria, Libya and Iraq, terrorizing the Christian communities and with an enormous support of that Muslim immigrant community, then, alternative solutions may be considered.
This is not the case. Thus, Muslim immigrants should be welcome. However, Islam should not receive any official (financial) support neither promotion from the West and should be considered a private affair. Only the true faith should receive official financial support and promotion. Further details, also in section Miracles & Discernment.
Please note that Islam is not real freedom, there's generally a radical minority which terrorize/controls the others. Muslim immigrants come to the West to escape poverty and other unpleasant situations from their native lands.
But they can then discover (discreetly) Jesus: it is not always possible in Muslim lands, where conversions to Christianity risk death penalty or other punitive consequences. Even in the West, Muslims suffer this kind of religious "control", but they have generally an opportunity to have a better life. They should thus be welcome. Even some dialog with Islam may be interesting because they're right in some points like the Veil and Burkini.
Risks/Benefits of Becoming Catholic/Muslim
A Muslim which converts to other religion, e.g., Catholicism, risks martyrdom, even in Europe, because of terror/ blackmail of a few extremists which wish to maintain the Muslim community under controle. It has always been in this way, since the begin of the spreading of Islam, through war, terror, blackmail, threats, but sometimes with real conversions too. That is not the will of God. By their fruits, we recognize the true religion.
BUT: ISLAM CONTAINS A LOT OF TRUTHS ALSO, behalf mainly THE QUESTION OF THE DIVINITY OF JESUS.
If a Muslim doesn't convert to the true religion, they have "peace" with the extremists which control them, but:
they have to profess lies against their Will (Jesus is not God and there's no Holy Trinity)


they have no access to the Holy Sacraments anymore (they're cut of the source of life: Jesus, through Holy Communion, and the Holy Spirit, through Baptism, Confession, Confirmation...)


they have to discard the religious legitimate authority presently on earth, the pope, and to change the church with the mosque


If a Christian converts to Islam, they risk nothing: nobody is obliged to remain Christian, but if he/she wants to return to the true religion, then they risk to face the problems of a Muslim who converts to Christianity (please see above)...
If a Catholic don't study his/her religion, he/she knows less about religion than the members of other religions (they study hard their own "doctrines"), and in many points, they're right. Subtle and with some traps...
THIS IS SUBTLE:
JESUS/GOD LIKES EVERYBODY FROM EVERY RELIGION, THERE ARE GOOD THINGS IN ALL RELIGIONS, BUT:
THE TRUTH IS ONE: TRADITIONAL CATHOLICISM
GOD WILL ALSO ONE LEGITIMATE LEADER ON EARTH: THE TRUE SUCCEEDER OF PETER, THE POPE, UP TO TODAY
MIXES OF RELIGIONS STYLE "NEW AGE", NO. TRUTH IS ONE, WHY TO CONFORM WITH THE WISHES OF SECTS? ONLY TO CORRECT ERRORS INTRODUCED IN CATHOLICISM IN THE PAST, in the 1960s, NOTHING ELSE.
IF A MUSLIM (protestant, hindu etc) DECIDES TO CONVERT TO TRUE FAITH (Catholicism Conservative under the pope leadership up to the End of The World (Schism of Fall of Vatican)) IT's PERFECT! BUT:
THEN THE NEW CONVERTED CHRISTIANS MUST BE AWARE THEY RISK TO SUFFER A LOT OF INTIMIDATION/REJECTION (even if they proof true faith is the faith of Padre Pio and that Islam is a sect...).
IT'S HOWEVER POSSIBLE TO RESIST THE PRESSURE (without martyrdom etc) BUT THEN
PROTECTIONS AGAINST EVIL ARE ABSOLUTELY REQUIRED (immortality suggestion, daily rosary etc), otherwise...
(converted) christians risk to be put back in their "right place (the "mosque")", big troubles etc. Don't be ingenuous!!! Even so, problems don't finish, but at least it's possible to resist, without becoming marionettes of evil forces... PLEASE DON'T LOOSE HOPE, preservere, but problems may last during years...
Why such Islamophobia in the West?
The reason is simple: there's a conflict between Modernism and Tradition promoted by the forces of Evil who want to destroy the traditional families, increasing thus sin and preparing the circumstances to implement the Apocalypse... which per definition, comes unexpected... In this sense, everything which opposes to destruction of tradition/traditional patriarchal families becomes target of these Evil forces... thus Russia, (Catholic tradition) and Islam also...
This means that this Islamophobia has nothing to do with real differences between Islam and the true Faith (e.g. they don't care about 1.5 billion abortions or protestant sects...), but only with the fact that Islamic tradition matches with the values of the true faith in what concerns tradition (in many points, at least) and thus, becomes a target of the modernist forces. When that happens, media become 'paranoiac' and they exploit to the maximum the defaults of the targets to attack... otherwise, those defaults are many times 'ignored'... further details in the rest of this web site...
The real goal is thus, not Islam, but to destroy the true faith, the Catholicism anti modernist... many Christians/people are getting confused in the West, right now... they think: now it is "modern", now it has "changed"... the fruits of this modern behavior in the West/world are rotten, but they are not easily noticed...
But: if we ignore Islamic extremist movements like ISIS or Boko Haram and let they become big empires, it's also quite dangerous... some discernment is thus required, in order to (try to) avoid traps...
Why is not Islam the Big Problem?
Despite Terrorism and some doctrinal errors, Islam is not really the Big Problem now. OK, Islamic Terrorism, and dangerous extremist Islamic movements/lands like Al Qaeda or Islamic State shall not be ignored, but this problem shall not be generalized neither to all Islamic world neither to be confused with Islamic migration. For further details concerning the problem of Terrorism, please refer to section Terrorism.
Indeed, (without ignoring the threat of Terrorist/Islamic extremist movements), the Real big Problems now are Abortion, with 50 millions victims in the world every year and the dangers of the attractive (but perverse) Progressist/Modernist ideas. Islamic Terrorism is a relative small problem when compared with Abortion (or with the damages to families and to the true faith caused by Modernist/Progressive doctrines).
Furthermore, According to Our Lady and Rev 12, The Woman has the (Crescent) Moon under her Feet. That Moon is Islam and the Woman is the Virgin Mary and the True Church. That means also that Islamic civilization shall submit to the Woman, thus, Islam is not the Real/Big Problem (although it has some imperfections and it can cause serious damages to Christianity, through, e.g., conquests, wars, invasions, persecutions...).
In another private message from Heaven, it is expected, in a future to come, a massive conversion of Muslims to the true Religion, thus, Islam is not the Real Problem.
Why shall we not Arm the Muslim lands?
Despite the fact that Islam shall not be considered the priority, it is better to have Terrorist movements style ISIS under control.
Watch out, however, massive arming Muslim lands in general and the enemies of Israel, in particular, is not really a good idea, because civilizational conflicts are to be expected in time of Big Sin (Apocalypse), maybe in the near future(?). The main reason for World War 3 is surely not Jerusalem / Palestine / Israel, but Big Sin, but at one moment in time, WW3 is to be expected.
Thus, arming Muslim lands is to give them powerful weapons to attack the West and Israel... not really a good idea (specially for those living in the West or in the Middle East), despite the increasing sin, pollution and corruption of values in the West... we cannot really completely avoid it, but... we can always try...
How Islamic Curse Destroyed Rainy=Felix Arabia
Seeing maps from the past over Happy=Rainy=Happy Arabia, I may conclude, that, when Jews and Christians were more numerous in Arabia, the region of Felix Rainy Happy Arabia was much bigger. For a time, Felix Arabia covered almost all Arabian Peninsula up almost to the Sinai (~27°) latitude...
With the success of Islamic sect, a new gospel, appeared, different than that one proclaimed by true Faith Jewish Catholic Conservative Roman and its Canonical Books. Namely the question of Holy Trinity or Divinity of Jesus are radically misinterpreted by Islamic sect...
The Bible says that those who spread an gospel different than this one, true faith christian, receive the curse... Islam had great success, with their formula's of tolerance of religions, with advantage for Islam, massive conversions after some centuries of continuous Muslim control, but most of the area's it covers are desert / arid ones, specially when there's almost no Christian's Jews there neither in the neighborhood...
On the other hand, with time, with the sucess/power of Islam, the number of Christian's Jews in Arabian peninsula or around, tend to diminish... as the size of rainy Felix Happy Arabia! It still rains a bit in Yemen, but if you compare with North Somalia, radical Muslim, even kills christians or converted to christianity... of course, a Quenia with Christians needs rain! Somalia's regions in the neighborhood profit thus from the rests of the rainy that shall go the more christian Kenya...
What about 99% Muslim and Rainy Turkey?
What I think (up to better explanation/analysis):Turkey is still surrounded with neighbors with some Christian or Jewish Faith.
To contest the Darwinist lies, Tigris (and for a time Euphrates) Eden rivers are there as proofs that once, long time ago, there was an Eden Garden for Adam and Eve... Thus, it must continue to rain enough in East Turkey mountains... otherwise, Tigris and Euphrates rivers simply disappear! Euphrates river is indeed in risk (reference => book of the Apocalypse over Kings of the East)...
Maybe some exceptions in Eastern Asia? In Indonesia there are some christians... maybe Bangladesh India Pakistan as exceptions? Christianity is not completely forbidden in Eastern Asia, there are low percentages, but some 2.3% Christians in India, some 1.6% in Pakistan, Bangladesh could benefit from a significant % of Christians in neighborhood (surrounding India to North and East...)... maybe corrections to this analysis needed? Maybe, but some correlations are there... this section goes more over Happy Rainy Arabia size correlation with % of Christians and Jews living there and in the neighborhood...
The Horrors of Muslim Black Slavery
Islam horrors in Africa: more than 100 Millions of death, crastrated...
While India + Pakistan were legitimate possession of Africans (Cush...) according to the division of Peleg, at the times of Babylon Babel tower, Muslim superiority horrors against native Africans could have triggered the flee of many black Africans to West and South of African continent, explaining why there's less mix with Asiatics or europeans in native Africans from these regions. Another analysis of genetics Y haplogroup migration maps, more compatible with History and creationist biblical analysis.
At times of European colonization, European peoples spread Christianity, sometimes true faith roman catholic conservative, but they wanted also to profit from wealth comfort... unfortunately they practised also slavery, e.g., the Portuguese... If Dedan moved further West from Cush, some Dedanits could have departed to America (Ez 38 39 Sheba Dedan Tarshish with Israel...).
But did Europeans killed 100+ millions of native Africans, like Muslims did, in order to impose their autority + Islamic Faith? + millions of crastrations Muslims imposed(most vicitms died...)? The Islamic horrors against native Africans...
OK, I agree, slavery is not a strong point from European christian colonizators...
Possible Trap After the Death: To choose between Cristian and Muslim Paradises???
According to the messages from Heaven, there's a possibility that Satan still misleads souls through lies and seduction, even after the death, when the soul has (eventually) a possibility to choose the place to go (e. g., paradise, purgatory or hell). It seems that God gives again free will and doesn't force nobody to go to Hell. That would mean that the souls choose freely to go to hell, consciously of their decision or not, being, thus, attracted by the seductions of hell.
Because traps may still appear at this level, Satan could rival with God in seduction and attract souls to his "Paradise".
E. g., an unprepared soul (in mortal sin), generally doesn't go directly to paradise of God (except through martyrdom for the true God), but he/she can (eventually) choose between the sufferings of Purgatory or an alternative of Satan, which could not always seem a suffering terrible Hell, but (in some cases) something "a lot better".
In this sense, assuming a recently dead Muslim could choose only between a suffering Purgatory of God and a "fantastic" Muslim Paradise, he/she could probably choose this "fantastic" Muslim Paradise.
Some discernment shall be required then, because of the simulations of Satan. Here's the advice, watch out!!!
For further discernment, please check section Miracles & Discernment.
(28/1/2022)Correlation: when Ottoman empire exists, good increases... outside it...
Good was at its top by 1913... before WWI... afterwards with Soviet Union (+ China & Russia) spreading its errors, evil advances... it matches also more or less the end of the Ottoman empire... even with Spain weaker, good advanced... this corresponds to the period of existence of the Ottoman empire more or less (up to 1913...)... Ottomans as counter example triggered reaction of good from the rest of the world?
Thus, it is not what it seems with Ottoman Turkey... my God, thanks to this [ottoman] Turkey! But: in the Balkans, conclusion it is not appreciated by the orthodox... the correlation wouldn't have to be this way... but it was, up to ww1*... afterwards Ottoman rule was disintegrating... but it was not better for the Christians in the region, neither...
watch out: in times of communism, evil increases and an expansionist Turkey, could trigger violent counter reaction... in times of communism evil increases and Turkey could suffer severe defeat with expansionist ideas... it's not the same anymore... ???
*- it seems Satan protested and asked ~100 years money & power to God in 1884 in order to destroy true church (the pope listened this) => www.tldm.org... that's why this happened...
Religion Tolerant Empires with Advantage for the Sect Powerful because they had Christians inside (29/1/2022)...
In cases Christianity vanished (North Africa, Middle East), the formula used by well succeeded Muslim Empires was Tolerance of Religion for Christians, but with advantage for the sect... indeed, the formula succeeded to make disappear Christianity gradually from these regions... they were strong when there were many Christians there... when there were few Christians, they weakened: Arab empire, Ottomans...
With communist powers, USSR was a christian nation and even with communism a christian community remained... in communist China we may have some 4% Christians, as many or more than in France, is not that few!!! These christians may give force to these empires even pro evil...
... these formulas are somewhat toxic, because when the empire gives advantage for the sect and some tolerance, christians may become demmotivated with the bad examples / temptation... Chinese formula may be apocalyptic and present tolerant democratic systems in West with disadvantage for true faith may weaken true faith... inspiration from great Muslim tolerant empires???
Solutions??? true faith should be in advantage, but we see that even Trump has it hard now... rosaries well come to try to counter this... apocalyptic trends => intolerance against true faith it's worse, of course... because before tolerance of religion with advantage to the sect was limited to the Muslim empires, but now USSR errors spread over whole planet...
Cause for Spreading Islam: Ruse?
Use of Sect Model + Inheritance of Peleg + Arab Prophecy?
The war when spreading islam and Arab conquests could have been psychic and not only a military one.
Muhammad was in contact with Christians and Jews, and could have observed the prophecy Arabia would become a great nation once (prophecy done to Ismael descendancy, the Arabs). Inheritance of Peleg* claims for Shem the Middle East (Turkey, Iran, Syria Arabia, Egypt), the lands of the yellow and of the brown => North Africans are a bit mixed and Pakistan and India also...+ Semitic Arabs would become a great nation...
*-Google books bibliography, but ancients were aware of this kind of literature: bible prophecy, inheritance of Peleg...
Sects were used by Germanic in order NOT to recognize roman legitimacy over roman empire territories. This could have inspired Arabs to create a new sect, Aryan inspired, but with tolerance of religion in order to calm things for Christians and Jews installed in conquered territories...
Thus, much ruse could have been used in order to claim lands in north Africa, middle East and even expansion to Pakistan and India... lands of yellow also property of Semites, could have been used to expansion in central Asia, where some yellow may already inhabit... Byzantium could resist maybe, but the war was also probably psychic: argumentation... fruits are toxic: Christianity weakened enormously in lands where Arabs conquered successfully ... Arabia would become a great nation yes... but did it worth??? Fruits are toxic...
Over Islam: Conclusion
The Koran is a solid, coherent and logical book. But not necessarily 100% true. To be 100% true, an extra condition is required: the basis in which the theology of the Koran is built must also be true. That means: the logic behind a reasoning shall also be coherent with the reality: that is not the case of the Koran: it is logical, unchanged, but coherency with reality in some specific points is missing...
It is not because a book like the Bible contains little contradictions in some details that this book is false. Indeed the Bible is a book inspired by God and, in terms of doctrine, is 100% accurate. There are even some external facts (e.g. the Holy Blood) which proof the doctrinal accuracy of the Bible. In terms of details, the Bible is not 100% accurate, but these details are not relevant to the faith. The Bible is a book inspired by God, but not dictated by God, that's why little imperfections appeared.
Jesus was indeed crucified; as proof, we have His Holy Blood, which resists the time in a natural and miraculous way. As a consequence, the logic of the cross and of the crucifixion of Jesus is true. Please remark that the Koran, written about 600 years after the events, deny or omit completely of the logic of the cross, which is the core of the Christianity and is proofed through the presence of the Holy Blood of Jesus.
Note: although the Bible is 100% accurate in terms of doctrine, it is necessary to refer to a reliable Bible. Our Lady has advised us, in New York (link: Bible rewritten), that Satan is polluting the modern Bibles with (subtil) doctrine mistakes... So it is important to keep, as reference, a Bible before 1965. Otherwise, please ask advice to a conservative catholic priest (crossing the Bible of Jerusalem with the Bible of the Vatican online, normally should also give one relative good translation...in most cases...).
IDEA AGAINST ISLAMIC TERROR JIHAD
Say 'Empress (Mary)' at Start + End Rosary Against Muslim Terror
I've read somewhere that MENTIONING EMPRESS* (to Virgin Mary) AT BEGINNING + END OF DAILY ROSARY PRAYER WOULD PROTECT CONTINENT AGAINST WAR, namely JIHADIST TERROR.
IT SEEMS TO WORK IN EUROPE, BECAUSE ISIS SATANIC Muslim TERROR IS ACTIVE IN LIBYA, at the doors of Europe (Malta, Italy, Greek islands...), SINCE SEVERAL YEARS, AND, WHILE THIS INVOCATION 'EMPRESS MARY' IS DAILY RECITED IN ROSARY, no threats are even imagined to Europe...
YES, EUROPE + USA, we're VULNERABLE TO ISLAMIC TERROR, SORRY... PLEASE COMPARE WITH 1900 TO SEE THE FALL: ECONOMIC, DEMOGRAPHIC, POWER, CATHOLIC values (conservative non naifs), frequency AT SUNDAY Catholic MASS, CATHOLIC MARRIAGES FOR LIFE, NR OF MURDERS/ABORTIONS + CHILDREN PER LADY... Yes, the DECADENCE IS THERE... and WE + TRUE FAITH + CHRISTIAN WORLD ARE MORE AND MORE VULNERABLE, despite this illusion of wealth...
POLAND AND HUNGARY TRY NOT TO GO IN TALES but they HAVE IT HARD TO KEEP EUROPE ALIVE... THE REST IS discreetly +- FALLEN... OK, something still resists...(still some true faith cells: Fatima, Lourdes shrines... catholic churches, but also some confusion + temptation also among Christians/ Catholics... etc.)
CHRISTIANS IN AFRICA* ASIA*: LET US TRY TO RESIST MUSLIM ISIS AL QAEDA BOKO HARAM TERROR... some other ideas at sections protections against evil.
ISLAMIC TERROR TO PREPARE WW3 AND PUT (almost) WHOLE AFRICA UNDER ISLAMIC STATE & MARXIST TERROR MURDERS FORCED CONVERSIONS ARE STRIKING UP TO CONGO (again, after ~120 years pause) + MOZAMBIQUE.
EVEN South AFRICA is VULNERABLE according to this map... .
TIME TO PRAY (better:attentive) daily ROSARIES MENTIONING MARY EMPRESS IN BEGIN END OF ROSARY? IF EVIL KEEPS ADVANCING, (www.tldm.org) NY HEAVEN PROPHECY EXPECTS a RACE WAR CONTINENT WAR RELIGION WAR: the WW3... 3/4 world destroyed... (at least?) also against true faith catho conservative...
... THAT's WHY one MURDER OF A BLACK COLORED PERSON in USA IS now SO IMPORTANT: TO TRIGGER SUCH ruse pseudo antiRACIST but with SERIOUS MATERIAL DAMAGE THEFTS + PLUNDERS MOVEMENTS + ATTACKS against pro God freedoms president Trump which is also against anti global empire of Antichrist pro socialism Marxism new age sect modernism... LET US HELP THE HOLY LADY, the Empress, CRUNCH THE HEAD OF JIHADIST satanic SNAKE... of course racism is not good, but goal is something else... ruse, official news manipulation etc.
* - The mention of Empress to Mary in daily rosary seems to work in Europe, e. g., against Islamic Terror ( ISIS...), from Libya. Europe is historically christian catholic conservative true faith, since long a ago. Other continents, Africa, Asia, America, where Catholicism (conservative non naif) is more recent or has it hard to impose as dominant religion, an eventual consecration of the continent to the immaculate heart of Mary (+ Jesus), could eventually reinforce the rosary prayer power... anyhow, many daily attentive Rosaries could already help against catastrophes, most evil, persecution... to begin, the smaller prayers 7 sorrows, divine Mercy chaplet, Amsterdam prayer, St Michael exorcism, (attentive) could already help a bit...
Annex: Prayer for the Conversion of Muslims...
(and for our protection during the Great War)
According to the French Web site Apparitions Mariales, God the Son gave us a powerful prayer for the conversion of the Muslims, specially those which are sincere Muslim believers.
This prayer, which shall be prayed over the grains of the Rosary, if possible frequently, has the power to convert many Muslims, and also to protect those who pray for their conversion, specially at the time of the possible Muslim revenge, the possible great war against Israel and the West: some of them would, thus, consider us, the believers who pray for them, as allies and not as enemies.
This prayer, translated from the French, follows:
- in the big grains, we say (1 time):

"Through the Holy Wounds of Jesus and the Tears of His Holy Mother"

- in the small grains, we say (10 times, 1 time per small grain):

"Sweet Father, make that they know Your Son"
Annex: All Religions Are Good?
It's important to have things clear! There are elements of truth + good things in all religions, but that does NOT mean all religions are good... often other religions/sects contain lies (sometimes hard to proof/unmask), or either don't submit to legitimate authority, the pope, up to expected the final apocalyptic schism...
To legitimate New Age Sects and doctrines style "all religions are good", "all religions are different ways to approach sanctity/God" is to put lies and truths in Equality! In these times of democracy, evil forces try to impose such democracy="communism of religions", and intimidation already began in Vatican, since the years ~1960... leading to some confusion.
Vatican still resists, but some confusion is visible (since years 1960)... True Faith is thus Conservative Catholicism (the Catholic Faith of the past), but under autority of the pope... some prudence is required, not to become schismatic (separatist before time), and some discernment required to avoid traps... also the Holy Sacraments, when properly ministered by Catholic Clergy, remain Very Important (to receive God), even if there's some confusion within Catholic Church since years 1960... Discernment required!
For further information, please refer to section DISCERNMENT Criteria or to: Directives from Heaven (tldm.org)
Annex: What about Other Religions? Protestants, Jews, Buddhism...
Watch Out for Judaism! First Alliance remains valid! However, Catholic Conservative under legitimate authority could improve/complete 1st alliance... at given time, Jews should recognize true Jesus as their Messiah... but they shall not be punished* neither, because of their religion... subtle...
*- That doesn't mean neither Christians (Catholics true faith) or Jews are perfect... eventually, a purification could be needed...
If it goes really bad with the world, WW3** could be triggered...
**- a global interpretation of WW3 available in apocrypha document at section Apocalypse + more rigorous description in related sections from Bible + Directives from Heaven (tldm.org) over WW3...
Orthodox Church? Schismatic... since 1054... in doctrine, it seems mostly OK... please refer to section Russia & WW3 for + details...
But, watch out, in North Africa/Egypt! Better Copt than Muslim... Our Lady is/was appearing there and She has love for the Christian Copts there...
Protestants? Biblical Study is interesting, but it is NOT enough! It may lead to wrong interpretations (hard to proof)... Behalf prophetical studies, those sects introduce doctrine errors (in a degree variable) and they put believers away from Holy Sacraments... some are even becoming churches of Satan, such are the errors introduced... Protestant churches/sects may contain a lot of truth mixed, of course... supernatural activity may not always come from God... (?)
other religions: Hinduism, Buddhism etc. degree of error may increased, good things,lies, supernatural mixed... it can lead to idolatry etc. Better to avoid...
Protections from God against Evil recommended...
---


Jesus Divine Mercy: Those who honor Jesus, with full trust, through this picture (above), shall be saved





I try to pray for protection to all pro God of planet until 00:00h, to try to disinfest, but it's better to complement it with 24h protective prayer, e.g. attentive rosary or (easier/shorter) 7 sorrows (here further below).

http://www.christianideas.eu/#about tries to help...
Over Web site of Ideas from Catholic Russia Converted,
made in Belgium, E.U.,
www.christianideas.eu:
DISCERNMENT Criteria, e.g.

true faith catho conservative non naive

:

risk of sect new age in Rome=> the Apocalypse...

=>

better to be in state of grace go to confession to catholic priest asap, after Benedict XVI

Risk of Great Famine

=> news from heaven +- serious to e.g. Enoch, G Lomax, L de Maria, J Leary...



Ideas (pro God) to (try) to resist Great Famine

:
- St Onofre with a Crumb of Bread,
- Blessed grapes L Maria + S Damiano...

MODERN LIES unmasked
(Lies of Darwinism, Fake Dates...)



History + demographics since 2000BC unmask fake dates. Hominids were hybrids which existed before great Flood

, confirms Jesus at from old web site from V De Tarlé apparitionsmariales.org …



Proactive Darwinism: ~mouse evolves=> bat => vampire, thus ancestor man/whale etc goes to=> Batman => Dracula...

within same ~million years…



Y haplogroups DNA migrations tend to proof Atlantis sank => Ice ages before Moses crossed the Red Sea? Science & Bible theory



DANGER OF APOC after Benedict XVI => St Malachy prophecy:





CHIP 666 IN BODY, WW3, risk vaccines Pest Grippe with 666 smart particles /changing DNA RNA , throw virus (by plane) to kill vaccinated, "good" apocalyptic new age sect, THE GLOBAL EMPIRE SOCIALIST COMMUNIST OF ANTICHRIST... => lots of apocalyptic prophecy at www.tldm.org (for scenario Russia not converted)




ICON OF AUTOMATIC Eternal SALVATION
(also here above)
PROTECTIONS against EVIL, but some suffering needed, sorry! (a summary a bit further below)

IMMORTALITY SUGGESTION:


TO PRAY GOD for ETERNAL SALVATION for THOSE WHO NEEED IT MOST, CALMS 'only' DANGERS for LIFE.
(you have nothing to loose, if you feel dying, even if formula is limited …


after: begin discreet fast + attentive daily prayer(as rosary) until it calms/improves

=> ~30 days for diabetes,


ok not so easy, but it's better than cancer operations

,

(1-3 days should calm grippe…)

)


GLBT + Modern Sex BEHAVIOURS: Unhealthy, even KILL...


It attracts pests…
it's possible to attack underconscious, e.g., via discrete sorcery… => Nero case study...


IDEAS AGAINST AGING & GRIPPE/PEST /Evil

Dangers of Vaccins: e.g. 666 etc.
BETTER ALTERNATIVES + Pro God:

Fast & prayer (good against evil => Medjugorje) until it calms... (discreet fast & prayer or in solidarity group, prayer style (attentive daily) rosary or 7 sorrows...

some food may help: avoid white sugars (fruits honey better if sweet food needed), but 1/8 glass whiskey or vodka (=> let it disinfect (few minutes) at the throat…), 1/6 glass vinegar, 2 cloves raw good garlic mixed e.g. in salad to help counter pest... + immortality suggestion in dramatic cases to calm a bit and in place of dying win forces to pray a rosary /7sorrows... + details links above below



VACCINATED RISK TO DIE before time WITHOUT FORMULAS PRO GOD

(see above; formulas from news from heaven maybe work against vaccines… Exorcism water? miraculous medal, faithful see light cross in sky after great warning, Oils?... ?? )



IDEAS FOR A BETTER LOOK (Ladies & Veil)

How FAKE PUBS BRUNETTE & Erotica ARE KILLING CATHOLIC MARRIAGE FOR LIFE: Sarah x Agar…

(because of unhappy husband: too few beautiful ladies to choose… SOS Aesthetics...

correlations 30 years to detect trends:

... lady educating children in micro appart feels so happy as Husband with lady with not cared aesthetics... eats white sugared stuff=> brunette Scheherazade look puts husbands away...)

Aesthethic care is to have heart for husband

. Comparative Tables at section 'Our Lady of Fatima deserves better look'



MODERN WOMAN IDEOLOGY UNMASKED:
Demographic fall in West (+ Russia)…
stats (1950 or) 1970-2019: Germany x India…


Censured on

Twitter: @_ChristianIdeas

Possible:
T shirts Posters "Songs" Christian Ideas and/or Russia Converted Catholic ('made in Belgium')...

School
(e.g. Maths, Computer Science: exercises, complements to Wikipedia…)

Christian Ideas at Linkedin
(https://be.linkedin.com/in/christian-ideas-104ba893)

If You Want to Defend Good,

PROTECTIONS against EVIL + Take Cross Recommended

(IMMORTALITY SUGGESTION at 1st Sign of Danger,

CONTRACT WITH GOD (ICON AUTOMATIC SALVATION THROUGH DIVINE MERCY), (home page or below), + Daily (better, Attentive):

Rosary, and / or

7 Sorrows, and / or

Crusade Prayer 33,

Crusade Prayer 140 (to speak without fears),

to be in state or go to confession catholic priest asap ...

+ details at christianideas.eu
I try to pray for protection all pro God of planet until 00:00h, to try to disinfest, but it's better to complement it, with 24h protective prayer, e.g., attentive rosary or (easier/shorter) 7 Sorrows prayer.
Satan demanded to God 75-100 years to destroy Vatican + money + power => www.tldm.org. Satan had that time, that money, that power. 150 years later, despite dangers + evil, Vatican still resists. Let us see evolution... ??? apocalyptic? reversal pro God (again)???
Note: www.christianideas.eu began in ~2009 and keeps growing. IT REMAINS INCOMPLETE + NOT PERFECT.
Because IT IS NOT FINISHED, NO FINAL VERSION (.pdf) EXISTS. IT KEEPS GROWING/IMPROVING and there's still many changes to do (and few time, resources...). A complete review of the web site should be done, but it's already better than nothing...
If God helps, I'll try to improve and/or correct eventual detected errors, contents + design, little by little. A backup .zip exists (link colomn above). It contains most of the site, behalf the heavy assets.
Please feel free to print it, copy it, behalf, eventually, songs ... (contents license above left with some extra explanations, but the general goal is absolute freedom for use of text + images, in a good intentioned True Faith pro God use...)
Good intentioned Pub pro God True Faith welcome!!!
(protections from God recommended then! Evil doesn't like it...)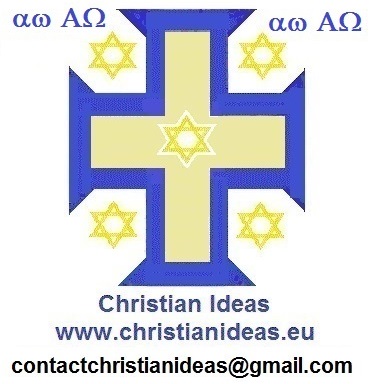 Below: Our Lady of the Roses Honored Exposed and Death doesn't Enter inside.
(source: Jesus at old web site apparitionsmariales )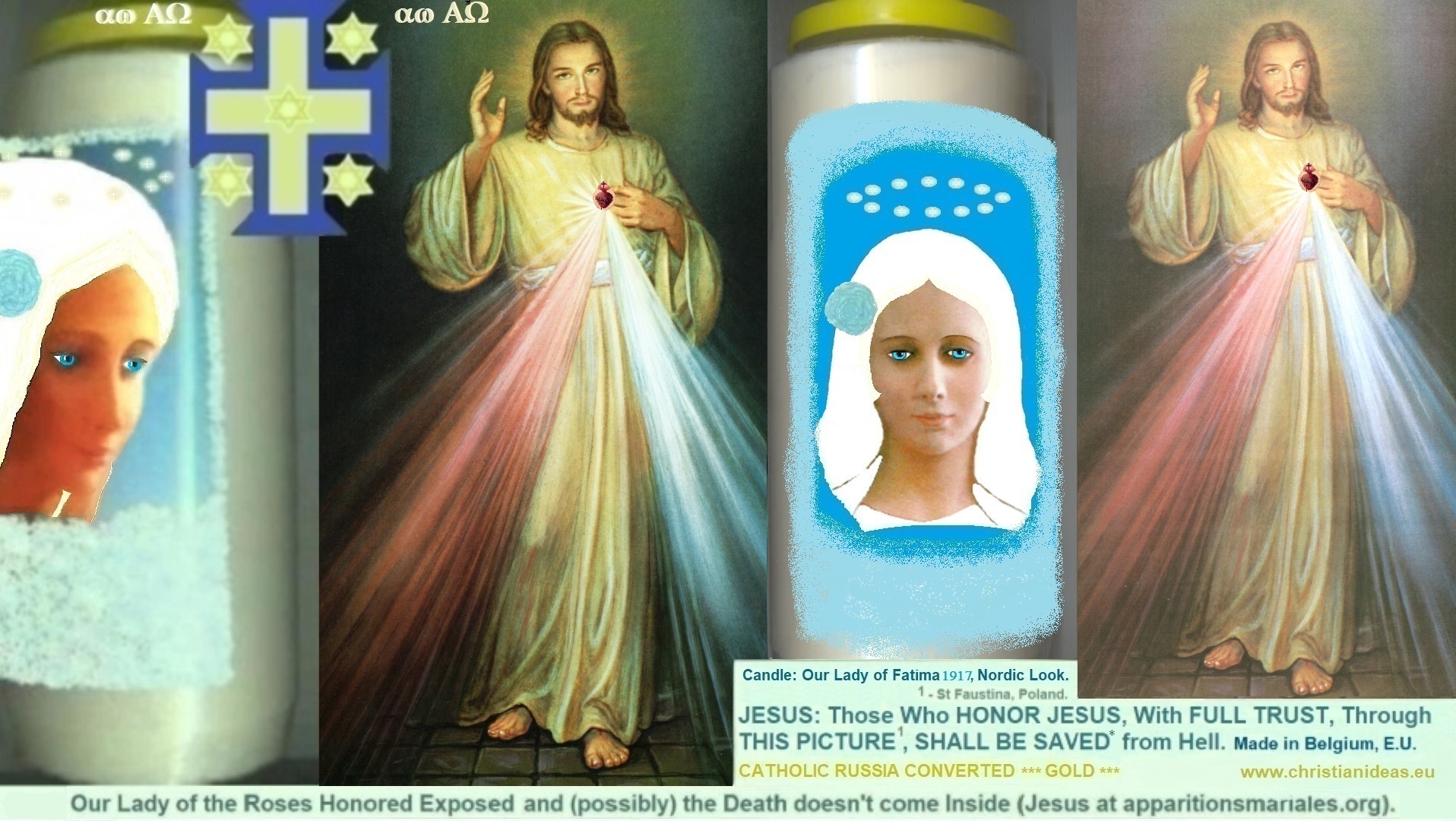 Right Click + save as to download images...