Send a mail to Christian Ideas by clicking the following link: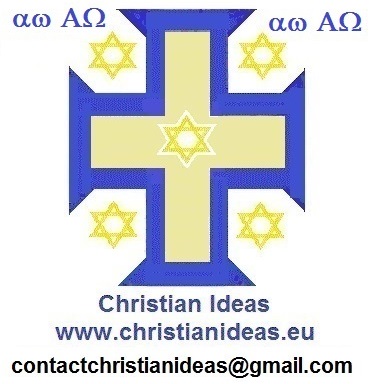 I can not garantee a detailed answer to all emails. However, some email feedback should be possible.

Alternatively, if email doesn't work etc., you can contact Christian Ideas by phone (e.g., to leave a message) or by post at following address:

Christian ideas
Dikke-beuklaan 22, bus 27,
1090 Brussels (Belgium)
Phone: +3222165540

Web: http://www.christianideas.eu







---
Over Web site of Ideas from Catholic Russia Converted:
(www.christianideas.eu:





If You Want to Defend Good,

PROTECTIONS against EVIL + Take Cross Recommended

(IMMORTALITY SUGGESTION at 1st Sign of Danger,

CONTRACT WITH GOD (ICON AUTOMATIC SALVATION THROUGH DIVINE MERCY), (home page or below), + Daily (better, Attentive):

Rosary, and / or

7 Sorrows, and / or

Crusade Prayer 33,

Crusade Prayer 140 (to speak without fears)...

+ details at christianideas.eu )




Note: www.christianideas.eu began in ~2009 and keeps growing. IT REMAINS INCOMPLETE + NOT PERFECT.

Because IT IS NOT FINISHED, NO FINAL VERSION (.pdf) EXISTS. IT KEEEPS GROWING/IMPROVING and there's still many changes to do (and few time, resources...).

If God helps, I'll try to improve and/or correct eventual detected errors, contents + design, little by little.

Please feel free to print it, copy it... (contents license above left with some extra explanations, but the general goal is absolute freedom in a good intentioned True Faith pro God use...)

Good intentioned Pub pro God True Faith welcome!!!
(protections from God recommended then! Evil doesn't like it...)

Right Click + save as to download images...